1
This item is not available through EZBorrow. Please contact your institution's interlibrary loan office for further assistance.
2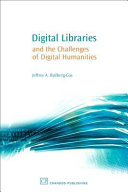 //IF NOT LOGGED IN - FORCE LOGIN ?> //ELSE THEY ARE LOGGED IN PROCEED WITH THE OPEN URL CODE:?>
3
by
Lysias
Newburyport, MA : Focus Pub./R. Pullins Co., 2003
Other Authors:
"
...Rydberg-Cox, Jeffrey A....
"
//IF NOT LOGGED IN - FORCE LOGIN ?> //ELSE THEY ARE LOGGED IN PROCEED WITH THE OPEN URL CODE:?>