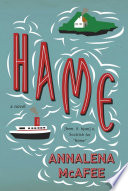 Hame /
'Hame, n. Scottish form of 'home': a valued place regarded as a refuge or place of origin.' In the wake of the breakdown of her relationship, Mhairi McPhail dismantles her life in New York and moves with her 9-year-old daughter, Agnes, to the remote Scottish island of Fascaray. M...
Bibliographic Details
Main Author:
Format:

Book

Language:

English

Published:

New York :

Alfred A. Knopf,

2017.



Edition:

First American edition.

Subjects:
Search Result 1
This item is not available through EZBorrow. Please contact your institution's interlibrary loan office for further assistance.