Jim Wright
James Claude Wright Jr.
(December 22, 1922 – May 6, 2015) was an American politician who served as the
48th speaker of the United States House of Representatives
from 1987 to 1989. He represented
Texas's 12th congressional district
as a
Democrat
from 1955 to 1989.
Born in
Fort Worth, Texas
, Wright won election to the
Texas House of Representatives
after serving in the
United States Army Air Forces
during
World War II
. He won election to Congress in 1954, representing a district that included his home town of Fort Worth. Like most Texas Democrats, Wright distinguished himself from many of his fellow
Southern
congressmen in his refusal to sign the 1956
Southern Manifesto
. He voted for the
Voting Rights Act of 1965
and the
Civil Rights Acts of 1960
and
1968
, although he voted against the
Civil Rights Acts of 1957
and
1964
and the
24th Amendment to the U.S. Constitution
. He also became a senior member of the House Public Works Committee.
In 1976, Wright narrowly won election to the position of
House Majority Leader
. Wright voted in favor of the
bill
establishing
Martin Luther King Jr. Day
as a
federal holiday
in August 1983. He became Speaker of the House after
Tip O'Neill
retired in 1987. In March 1988, Wright led the
House Democratic Caucus
as Speaker to override
President Reagan
's veto of the
Civil Rights Restoration Act of 1987
. Wright resigned from Congress in June 1989 amid a
House Ethics Committee
investigation into compensation that he and his wife had received. After leaving Congress, Wright became a professor at
Texas Christian University
. He died in Fort Worth in 2015.
Provided by Wikipedia
1
//IF NOT LOGGED IN - FORCE LOGIN ?> //ELSE THEY ARE LOGGED IN PROCEED WITH THE OPEN URL CODE:?>
2
//IF NOT LOGGED IN - FORCE LOGIN ?> //ELSE THEY ARE LOGGED IN PROCEED WITH THE OPEN URL CODE:?>
3
//IF NOT LOGGED IN - FORCE LOGIN ?> //ELSE THEY ARE LOGGED IN PROCEED WITH THE OPEN URL CODE:?>
4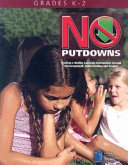 //IF NOT LOGGED IN - FORCE LOGIN ?> //ELSE THEY ARE LOGGED IN PROCEED WITH THE OPEN URL CODE:?>