John Parker (abolitionist)
John P. Parker
(1827 – January 30, 1900) was an
American
abolitionist
,
inventor
,
iron moulder
and
industrialist
. Parker, who was
African American
, helped hundreds of slaves to freedom in the
Underground Railroad
resistance movement
based in
Ripley, Ohio
. He saved and rescued fugitive slaves for nearly fifteen years. He was one of the few black people to
patent
an invention before 1900. His
house
in Ripley has been designated a
National Historic Landmark
and restored.
Provided by Wikipedia
1
//IF NOT LOGGED IN - FORCE LOGIN ?> //ELSE THEY ARE LOGGED IN PROCEED WITH THE OPEN URL CODE:?>
2
//IF NOT LOGGED IN - FORCE LOGIN ?> //ELSE THEY ARE LOGGED IN PROCEED WITH THE OPEN URL CODE:?>
3
//IF NOT LOGGED IN - FORCE LOGIN ?> //ELSE THEY ARE LOGGED IN PROCEED WITH THE OPEN URL CODE:?>
4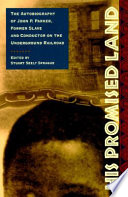 //IF NOT LOGGED IN - FORCE LOGIN ?> //ELSE THEY ARE LOGGED IN PROCEED WITH THE OPEN URL CODE:?>
5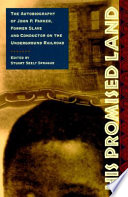 //IF NOT LOGGED IN - FORCE LOGIN ?> //ELSE THEY ARE LOGGED IN PROCEED WITH THE OPEN URL CODE:?>
6
//IF NOT LOGGED IN - FORCE LOGIN ?> //ELSE THEY ARE LOGGED IN PROCEED WITH THE OPEN URL CODE:?>